Australian Law Publishers
Pty Ltd ACN 010 615 933 [AuLP]


Did Hugh McVean kill Daniel Morcombe?
Consider the EVIDENCE.

check McVean Directory
McVean's Internet Nightmare Story

FORUM for Nambour & Sunshine_Coast, Qld Australia
but SPAMMERS BEWARE

Reg. Office: 254 Hawken Drive, St Lucia, Qld. 4067, Australia. Skype: russellmathews
Editor-in-Chief: Russell G H Mathews BCom BSc LLB BA

VISIT: the ESSENTIAL
Web Hosting InfoCentral
Daniel Morcombe was abducted from a bus stop near Nambour in December, 2003. Hugh McVean had been a Pharmacist in his own Pharmacy in Nambour since 1978. We know [we have the evidence], that Hugh McVean is a very shady character and criminal [see below]. It is very likely that a large proportion of people in Nambour knew of McVean as a "trustworty" person, from seeing him and possibly dealing with him in his Pharmacy. Pharmacists are considered by much of the community as "pillars of society". It could be readily verified whether Daniel had been in a Pharmacy with his mother when she was dealing with Hugh McVean, by speaking with his mother. If Daniel Morcombe knew Hugh McVean as a "trusted pharmacist", we suggest there is a possibility, more so since the culprit/s has/have not been determined [publicly at least], that Hugh McVean abducted Daniel Morcombe. We explain below. [Have a look at Hugh McVean's FIVE acres of impenetrable jungle on the outskirts of NAMBOUR, on the Sunshine Coast. Anything could be concealed in there.]

In the recent [early June, 2008] POLICE publicity of the PAEDOPHILE "ROUNDUP" in Queensland, when there had been only 40 arrests, it was noted that there was particular activity in the Gympie - Sunshine Coast region. A PHARMACIST was one of three professions mentioned, as being in those arrested. I am not saying that was HUGH McVEAN. What I am saying is that pharmacists are not unknown to paedophilia. It was probably mentioned as police may have wrongly thought pharmacists were too trustworthy to be paedophiles. JUST THINK for a moment, since there were over 40 arrested at that stage, what was the reason that the professions of only teachers and pharmist were mentioned? Teachers work with children, but why was pharmacist mentioned? This was NOT the local Sunshine Coast police releasing these details.

However, if you know Daniel's mother or father, please refer them to this site. The Queensland Police ARE corrupt, and cannot be trusted. I am legally trained with and LLB and have the IRREFUTABLE CONCLUSIVE EVIDENCE, that police have been central in ARMED ROBBERY. Their being corrupt does not mean that everything they do has to be corrupt, just some actions, when it matters to them. If Daniel's mother or father wish to contact us, please refer them to our PSP email form.

FORUM for Nambour & Sunshine_Coast, Qld Australia
but SPAMMERS BEWARE


In Queensland, the police service is CORRUPT. [We have PROOF.] POLICE COULD BE PROTECTING HUGH McVEAN. Hugh McVean IS a criminal. He is a PHARMACIST. He knows about DRUG MANUFACTURE. Early in 2008, there were a series of concurrent raids BY POLICE across the Sunshine Coast on illicit DRUG LABS. Maybe that was the Sunshine Coast police police protecting their drug "business" from the "COMPETITION" TO THEIR OWN DRUG LAB, with HUGH McVEAN the "Chief Chemist" in the POLICE CRIMINAL DRUG LAB.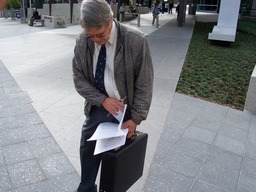 For most of the 30 years that Hugh McVean has lived on the Sunshine Coast, he has retained the same firm of SOLICITORS/LAWYERS. We have proof that they are GUILTY of PROFESSIONAL MISCONDUCT and UNPROFESSIONAL CONDUCT, being the sin of "Conflict of Duty and Duty". That is a PRESAGE TO FRAUD. Hence, it is outlawed by professional bodies, [publicly, but they - in Queensland - are as corrupt as the rest]. McVean's solicitors/lawyers have committed fraud for his benefit. As Hugh McVean would be unlikely to act as "illicit Drug Chemist for the Police Drug lab" as solely his own decision, it would be more likely that his solicitors are involved with McVean, as McVean's "intermediary" with police, in the ilicit drug trade on the Sunshine Coast.

Solicitors are dealing with police all the time. If the police are corrupt, then solicitors are dealing with corrupt police. They all wish to "win". If it involves their doing a secret deal, would that stop them? [Don't forget, 99% of SOLICITORS give the rest a bad name.] Solicitors soon know which police, [and magistrates], are corrupt.

As the time extends, without this crime being solved, it become more likely that POLICE ARE INVOLVED in the COVER UP. What options are there when the police cannot be trusted. Self-Help may seem appropriate.

The first thing McVean did on moving to Nambour, was not "turn over a new leaf", but he did not want to be forced by "circumstances" to "move on" again, but obviously wished to continue with his criminal career. Accordingly, Hugh McVean determined who was a corrupt firm of solicitors in Nambour, to help him in his criminal pursuits, and so retained them to assist his FRAUDS. We have irrefutable documented evidence of fraud of Hugh's wife's parents and younger disabled brother by that firm, to assist Hugh McVean. They have breached professional standards of the legal profession [guilty of Unprofessional Conduct and Professional Misconduct], to enable them to do that. So far, despite his criminal career, McVean has avoided any criminal convictions, or even criminal charges. He has been able, so far, thanks to his corrupt solicitors, to "fly under the radar". Hence, he may not have been considered as Daniel's possible abductor. Those solicitors are corrupt. Solicitors know which of the police are the corrupt ones. It might have cost McVean to have corrupt solicitors, but McVean worked with DRUGS. Who else but a pharmacist should be dealing in drugs?

We do have the evidence that Hugh McVean is guilty of Insurance Fraud, Tax Fraud, Aggravated Assault, forgery of legal documents, entering forged documents into Queensland Courts with the aim of misleading the court, and other criminal fraud.

Hugh McVean has very sinister actions, especially his computer use. He has his computer where no-one else can see what he is doing on it. He has it on a small mezzanine floor up a very narrow flight of stairs in his living room. He forbids anyone else in his family from using it. He has kept his wife computer illiterate.

Another suspicious action was his filling in a dam on the acreage property where he lives, a few years ago.

To attempt to give credence to the lie of being trustworthy, and counter the corrupt character that Hugh McVean had developed in Townsville, Hugh McVean joined Rotary "International" in 1978 in Nambour. He arrived in Nambour to try to make a "clean start", [and have his criminal nature inflicted upon the people of Nambour in a clandestine way].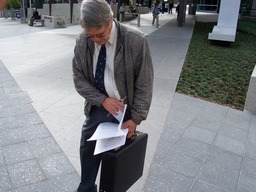 To our knowledge, Hugh McVean's criminal career goes back to 1970 in Townsville. That is when he showed his psychopathic nature in his aggravated assault on his wife's intellectually disabled brother, Haig. Hugh McVean offered to take the poor fellow water ski-ing. Haig was very excited. It should be noted that legally, Hugh owed Haig a Fiduciary Duty [FD], that means to really look after Haig and be in a position of trust towards Haig, because Haig was disabled. Hugh just used the fact that Haig trusted him, to put it over him and give Haig repeated enemas by dragging him through the water at the end of a water ski rope, too slowly for Haig to be able to rise out of the water to water ski. This occurred in Townsville.

Hugh's "mate" Barry Stanton, then an engineer in the Townsville City Council, thought that was hilarious. That encouraged Hugh to repeat it continually, time and time and time again: about five times in all. Stanton and his other "mates" there who witnessed this, ensured the episode was well broadcast around Townsville, just to show what a "character" or "real joker" was Hugh McVean. In fact, Hugh's actions were assault, and since he owed Haig a FD, it was AGGRAVATED ASSAULT. That is not the sort of thing people desire in their pharmacist.

Another one of Hugh McVean's friends there at the water ski-ing enaema episode was Peter Cave. Peter remembers the episode quite well.


That, as well as Hugh McVean's other antics, including bragging around Townsville that he was having sex with his present wife, well before they were married, did very little towards improving his employment prospects in Townsville. As well, it was a recipe for business failure were he to try to attract customers to his own pharmacy if he bought one in Townsville.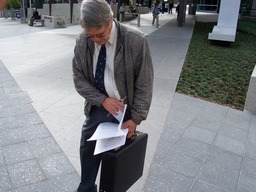 Archives:
OPEN LETTER to: Issue 200704
Published 25 September, 2007
25 September, 2007 Issue 200704insurance.council.aust.hugh.mcvean

OPEN LETTER to: Issue 200703
Published 20 September, 2007
20 September, 2007 Issue 200703.origin.mccann

OPEN LETTER to: Issue 200702
Published 30 August, 2007
30 August, 2007. Issue #: 200702.julie.bishop

OPEN LETTER to: Issue 200702
Published 30 August, 2007
30 August, 2007. Issue #: 200702.philip.ruddock

INAUGURAL EDITIONS

OPEN LETTER to: Issue 200701
Published 16 July, 2007 200701.Nambour.people
OPEN LETTER to: Issue 200701
Published 16 July, 2007 200701.Coral.McVean of Nambour.



Peer Review:


For LAW ACADEMICS:


AAA
30 August, 2007. Issue #: 200702.julie.bishop
AAA

Trevor Croll's: In Memory of Harry Croll
* Harry and Lynette Croll loved their farms and their horses.
* Lynette Faye Johnson wanted the lot
* Mercury is a poison - Understand mercury poisoning.
* Read about wills and probate and how to save heaps from lawyers.
* VCAT Guardianship List. Read More ..
* Cancer is like a weed in the body. Read more about cancer
* People cause other people problems. Read more about parasites

B
AAAA
AAA
A
A
Publisher: Australian Law Publishers Pty Ltd [ACN 010 615 933] E: AustLawPublish@haigreport.com
254 Hawken Drive, St Lucia, Qld. 4067. Skype: russellmathews
Editor-in-Chief: Russell G H Mathews BCom BSc LLB BA


AAA
BBB
AAAA
AAAA
AAA
BCCCCC
AAAA
AAAA
AAA
B
D
AAAA
AAAA
AAA
BDDDD
AAAA
AAAA
AAA
B
AAAA
AAAA
AAA
B
EEEEE
FFFFF
AAAA
AAAA
AAA
B
GGGGG
HHHHHH
AAAA
AAAA
AAA
B
IIIIIII
AAAA
AAAA
AAA
B
JJJJJ
AAAA
AAAA
AAA
B